Sanctions on Xinjiang cotton use opposed
Share - WeChat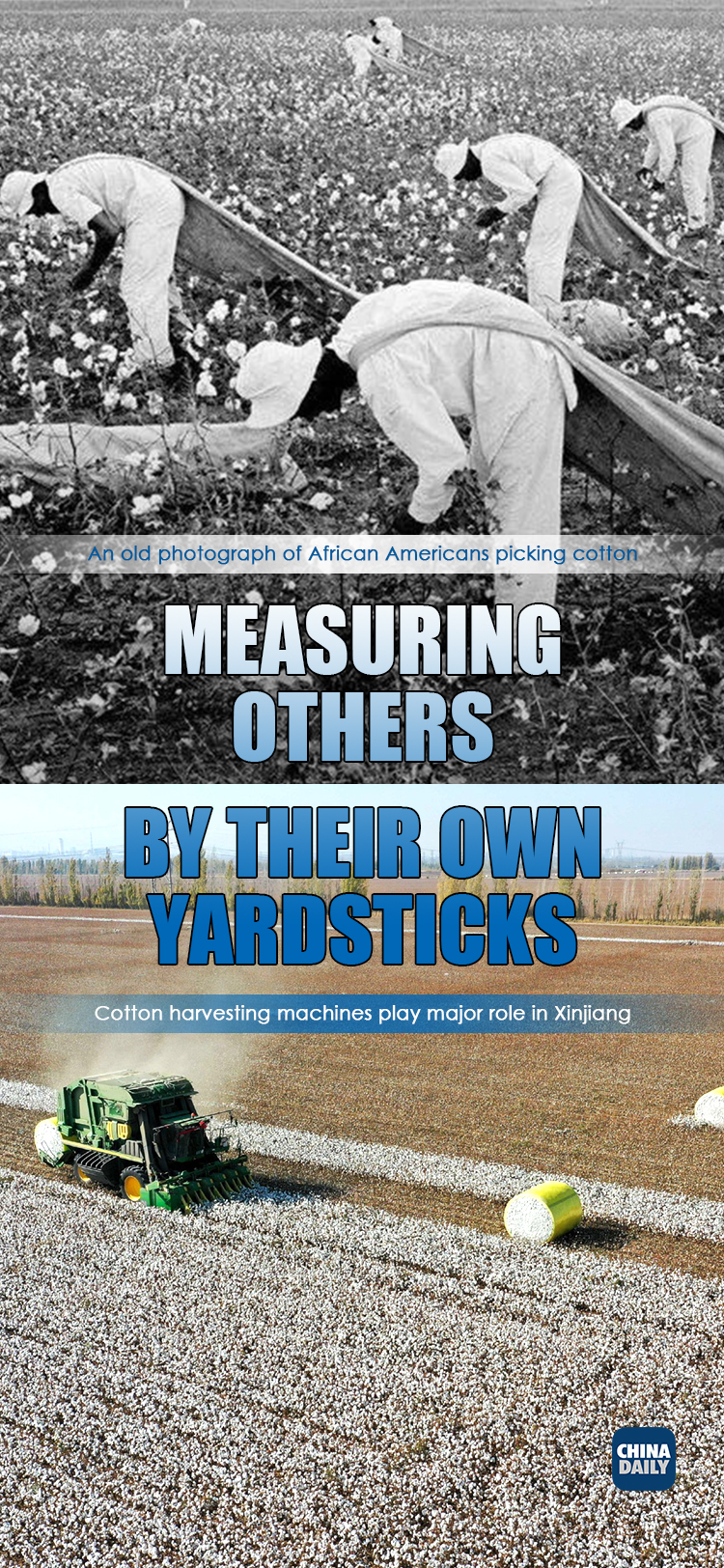 Cotton: Over 600,000 people work in affected industry
China firmly opposes any sanction imposed on individuals or entities based on the pretext of so-called human rights issues in the Xinjiang Uygur autonomous region, and companies involved should avoid politicizing business issues, a spokesman for the Ministry of Commerce said on Thursday.
The remarks came after the Chinese public voiced outrage upon finding out that some big international retail brands, including H&M and Nike, have chosen not to source cotton from the region over "forced labor" concerns based on lies and false information.
"The so-called forced labor in Xinjiang is nonexistent and entirely imaginary. The spotless white Xinjiang cotton brooks no slander," Ministry of Commerce spokesman Gao Feng said on Thursday at a news conference in Beijing.
With regard to the so-called business decisions made by certain foreign companies based on erroneous information, Chinese consumers have responded with concrete actions, he said.