Deal protecting China, EU food names to lift trade
Share - WeChat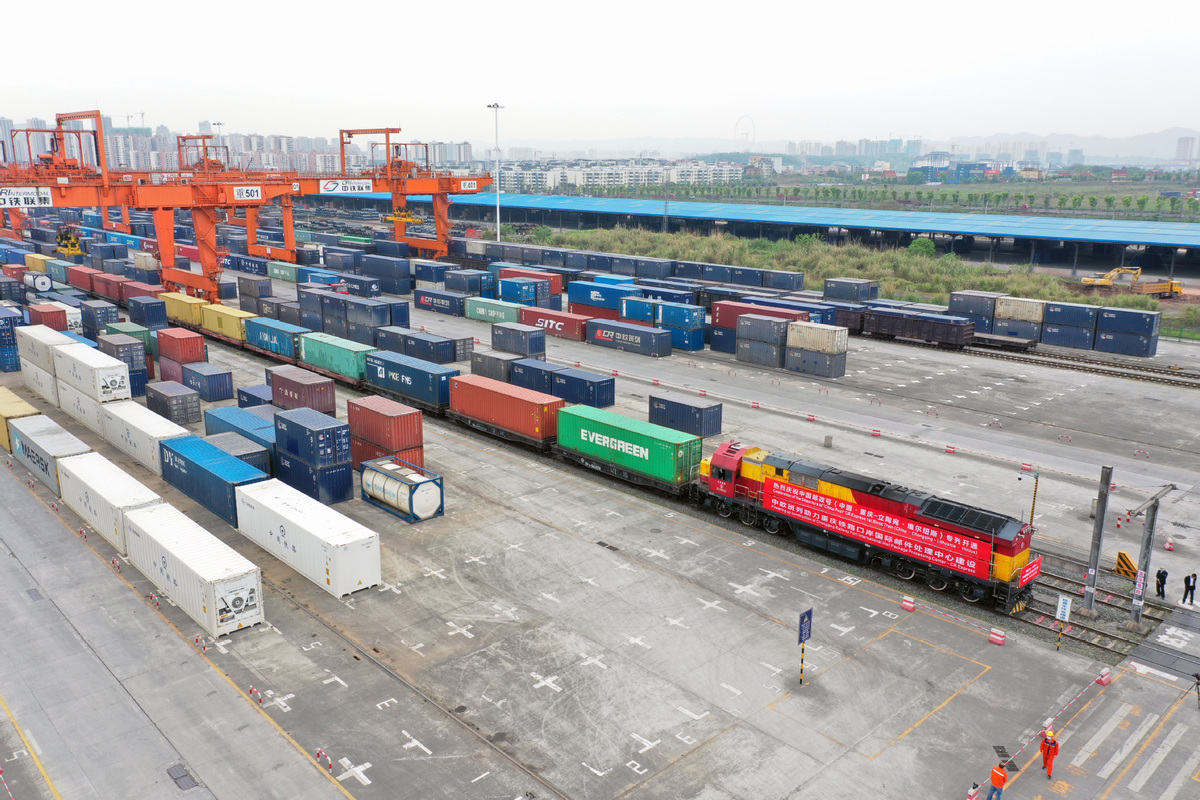 An agreement between China and the European Union on geographical indications, or GIs, will boost bilateral trade in protecting iconic European and Chinese agri-food names, a seminar heard on Thursday.
The landmark agreement on GIs between the two trading powerhouses entered into force on March 1. The first of its kind struck between the EU and China, it protects around 200 well-known European and Chinese agri-food names against acts of imitation and usurpation. In the next four years, the agreement will expand to cover an additional 350 GI names from both sides.
GI labeling is used to show the specific geographical origin of a product and identify its qualities or reputational strengths based on that origin. It is an important type of intellectual property right and a guarantee of quality.
Chen Yusong, deputy director-general of the Department of Treaty and Law at the Chinese Ministry of Commerce, told the seminar in Beijing that the deal will strengthen economic and trade cooperation between China and the EU.
Last year, China surpassed the United States to become the EU's largest trading partner. Data from the Chinese Ministry of Commerce shows that China has become the bloc's top source of imports and its second-largest export market, with the bilateral trade value reaching $649.5 billion in 2020.
"There is great potential for the China-EU trade, and the agreement can well protect GI products to enter each other's market and enable consumers in both sides to trust and distinguish quality products," he said.
He urged authorities on both sides to make joint efforts to carry out the agreement and apply the required supervision in order for the deal to benefit enterprises and consumers soon.
High-growth potential
The Chinese market has high-growth potential for producers of European food and drinks. In 2020, China was the third-biggest destination for EU agri-food products exports, reaching a record 17.7 billion euros ($20.9 billion). China is also the third-largest destination of EU exports of GI products, accounting for 9 percent by value of total EU GI exports, including wine, agri-food products, and spirit drinks, according to official data from the EU.
"This agreement provides high protection for European GI names in the Chinese market and for Chinese GI names in the European market," said EU Ambassador to China Nicolas Chapuis.
"It is another step in the global recognition of geographical indications, allowing us to preserve the traditional way of producing these high-quality products, conserving our food heritage, and contributing to rural economies."
Damien Plan, agriculture counselor at the EU Delegation to China, said that more than 3,300 EU GI names had been registered and protected by the end of January, of which around 50 percent are wines and about 45 percent are food. On average, the price of a GI product is double that of a similar non-GI product.
He said GIs would also help maintain jobs and economic activities in rural areas and contribute to rural revitalization.